Children
* BETTER THAN A BABYSITTER!!
Bring Your 'Little Ninja's to one of my Karate Parties'!"

Children of all ages are more than welcome. Male or Female and at only £4 per hour per child we can be even better than a babysitter! Parents can either drop their kids off and return later (sessions last for one hour) or you can sit and watch while your kids train. We are walking distance from The Golden Lion country pub which as well as the usual also serves coffee and meals.
Initially we would like to meet both yourself and your child in an informal strictly confidential relaxed 'taster' session which I will assess and evaluate your individual childs current level of fitness and requirements.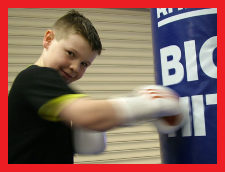 Perhaps you are worried your child is being bullied at school?
Perhaps you are worried your child lacks confidence?
Perhaps you are worried that your child is spending too much time in front of the XBox / TV / Computer / All three (!) ?
Or perhaps your child deserves a treat !!!
"Mam, I'm bored !" - Bring them to my 'Karate Party" !

CLICK HERE TO VIEW GALLERY OF OUR
MOST RECENT RECRUITS!!!
NEW CLICK HERE TO VIEW MY YOUTUBE CHANNEL

If you are interested in a free no obligation chat and 'taster' session click here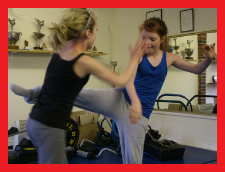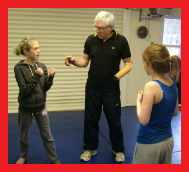 These young ladies are enjoying their first ever lesson..........
"Is your kid a Karate kid?"
"Remember kids - Stay out of trouble!"
Last Updated: 19-05-22