About Myself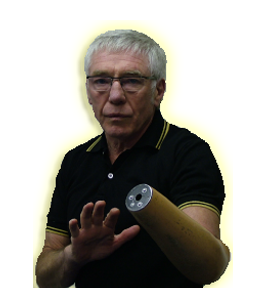 OWEN PATRICK MURRAY M.B.E.
My Name Owen P Murray I am a Shotokan Karateka
I was Born 7th March 1951 in the City of Sunderland.
I was part of the squad representing England (in the KUGB) in the late seventies and early eighties.
During the Bruce Lee era I decided I wanted to learn Karate unfortunately I would turn up to a class and find the venue had been changed or the instructor wouldn't turn up which left me disheartened.
At the age of 20 I lost my hand in an industrial accident at a printing factory. I returned to work after 6 months but this had brought on heavy drinking and I smoked 100 cigarettes a day trying to overcome the pain but I was left feeling vulnerable. This made me start to look at the sport of Karate again
In March 1972 I saw an advert in the local barber advertising Karate at the local YMCA so decided to attend. This was when I first entered Sendai's Dojo where Sensai John Holdsworth 1st Dan and Jeff Barwick 1st Ku took the classes.
At the time I smoked 100 cigarettes a day but within a week the cigarettes went the journey. I carried on training and after 3 years of hard work I passed his 1st Dan black belt making me one of the 1st in the North East.
Around this time I was working as a door supervisor gaining experience in and out of the Dojo. I progressed into competitions in the North East of England then was selected for the Northern squad under Sensai Bob Rhodes.
1979 was the year I gained selection for the British K.U.G.B (Karate Union of Great Britain) squad of which I remained as part of it for 5 years under Sensai Eneoda and Sensai Sherry. On one occasion I represented the British All Styles in France.
Some of my achievements as a national and international are:
1980 Silver Shotokan Cup
1980 Bronze team World Championships in Bremen
1981 Gold in the European Championships in England
1981 Bronze Shotokan cup
1982 European team Gold in Austria
1983 Silver Crystal Palace
1984 Championships against Japan at Crystal Palace
1991 Captained team winning Gold National Championships at Crystal Palace
I returned from Sierra Leonne in 1992 where I stayed with the Christian Brothers visiting leper colonies, polio victims and various homes and schools for disabled children.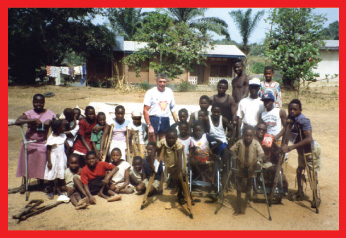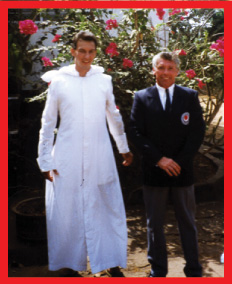 In 1994 I was awarded the M.B.E. by Queen Elizabeth II


In October 2007, after 18 months of concentrated hard training, I gained my 6th Dan in the K.U.G.B leaving me at the time one of the oldest.
Since the 1990's I have ran a training organisation using my skills in Conflict Management and Physical Intervention to deliver courses for staff dealing with potential violent people. My clients include Sunderland City Hospitals, Social Services, Local councils and housing organisations and Schools.
I have just recently undergone a CRB (Criminal Records Bureau) Check having worked with children at Castleview Enterprise Academy and Farringdon Sports Colllege in Sunderland click here.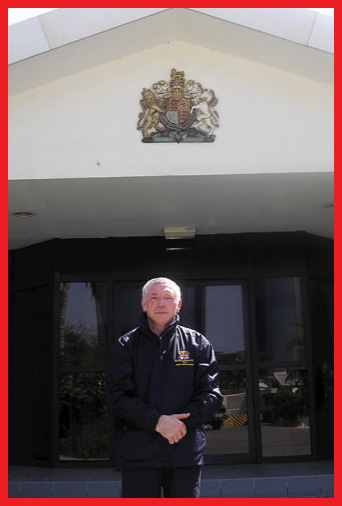 Or you can view my many recommendations from local Councils and NHS Trusts
by visiting my other website. click here.
In 2008 I travelled out to the Arabian Gulf region at the request of the British Embassies in Dubai and Abu Dhabi to train their staff (picture right Dubai British Embassy)

Last Updated: 19-05-22